Cambridgeshire swinging parties and other swinger lifestyle fun
Swinging in Cambridgeshire
Our members enjoy the swinger lifestyle in most parts of Cambridgeshire, especially in the larger urban areas such as Cambridge itself.
Swinging parties are often hosted in private residences, the biggest and busiest being the country mansion featured below.
In more typical private houses, swingers can enjoy smaller events which vary from Couples-only to Greedy Girls format.
Swinging Cambridgeshire parties most weeks
There are swinging parties in Cambridgeshire on most Saturday nights throughout the year Soft swinging parties usually take place one a month when there is sufficient demand. Hard swinging is more popular.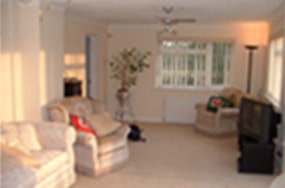 A large Cambridgeshire house
This swinging Cambridgeshire party venue is a very large country mansion house, which is situated right on the border between Bedfordshire and swinging Cambridgeshire border. There is easy to access from both the A1(M) and from the A6. The M1 is about 20 minutes drive away. Overnight accommodation is provided free of charge if you require it. There are also nearby hotels, local taxis and plenty of safe parking.
Swinging in a Cambridgeshire Pool
If you enjoy swinging in the altogether and are a bit of a water babe, this swinging party in Cambridgeshire offers a full size pool for you to enjoy group sex in.
There is also a Jacuzzi and six playrooms to swing in. What more could a Cambridgeshire swinging couple or single ask for?
The parties are very well organised and often cater for over 80 guests. Overnight stays are possible. Soft and hard swinging
There are swinging parties in Cambridgeshire that cater for the less adventurous swinger as well as 'hard swinging parties' too
The soft swinging parties provide private rooms for couple to couple swinging whilst the hard swinging parties do not always do so and certainly encourage guests to participate in public group sex.
Before attending a Cambridgeshire swinging party you will be provided with detailed information about which kind of party to expect.
Click here tofind out more about attending swinger parties